Greetings, family and friends,
My prayer is this newsletter finds you well and safe and managing life productively during these pandemic times. Who would have thought that we would have ever experienced the changes we have seen in the last two years. Phyllis and I have been grateful for the beauty of these Texas Hills and the sanctuary our home has provided when it was not wise for us to be out and about. I do hope that you've had a place of peace when things weren't peaceful.
It's been too long since I sent you a newsletter with photos of my latest art projects and books. This month marks the three-year anniversary since my cancer-related surgery and treatments. My oncologist reported this week that all my tests indicated I am doing well. Just to be safe, he will keep running periodic check-up tests and I'll move on feeling great.
During these somewhat rough years, I have not sent you photos of my artwork, but I have been painting some from time to time. Since so many of you have over the years expressed your love for art and made gracious comments about my paintings, I wanted to share these three photos of the works I did during my recovery.  I hope they bring you as much joy in viewing them as they did for me while I painted them.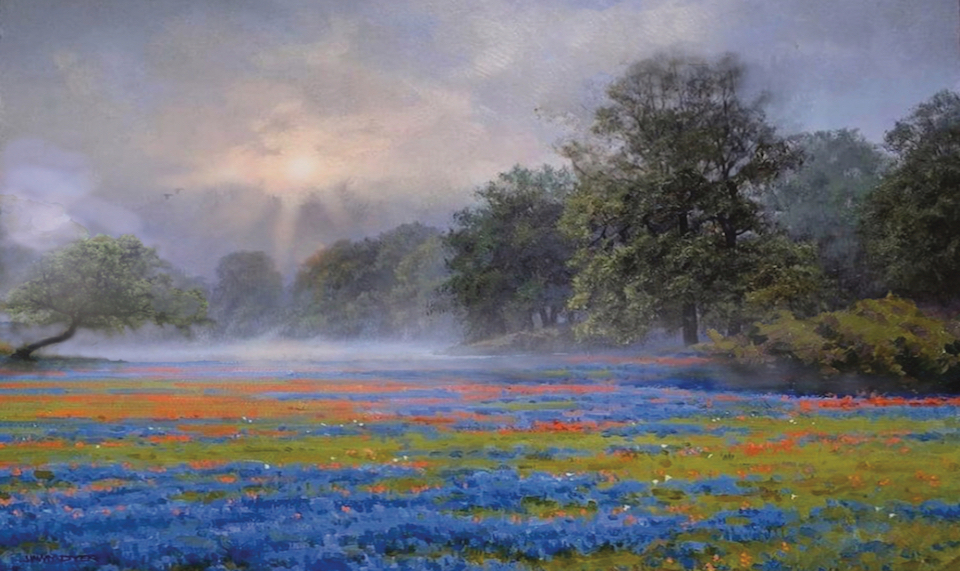 "Bluebonnets in Texas Hill Country Early Morning," in UT Health Medical Arts & Research Center, San Antonio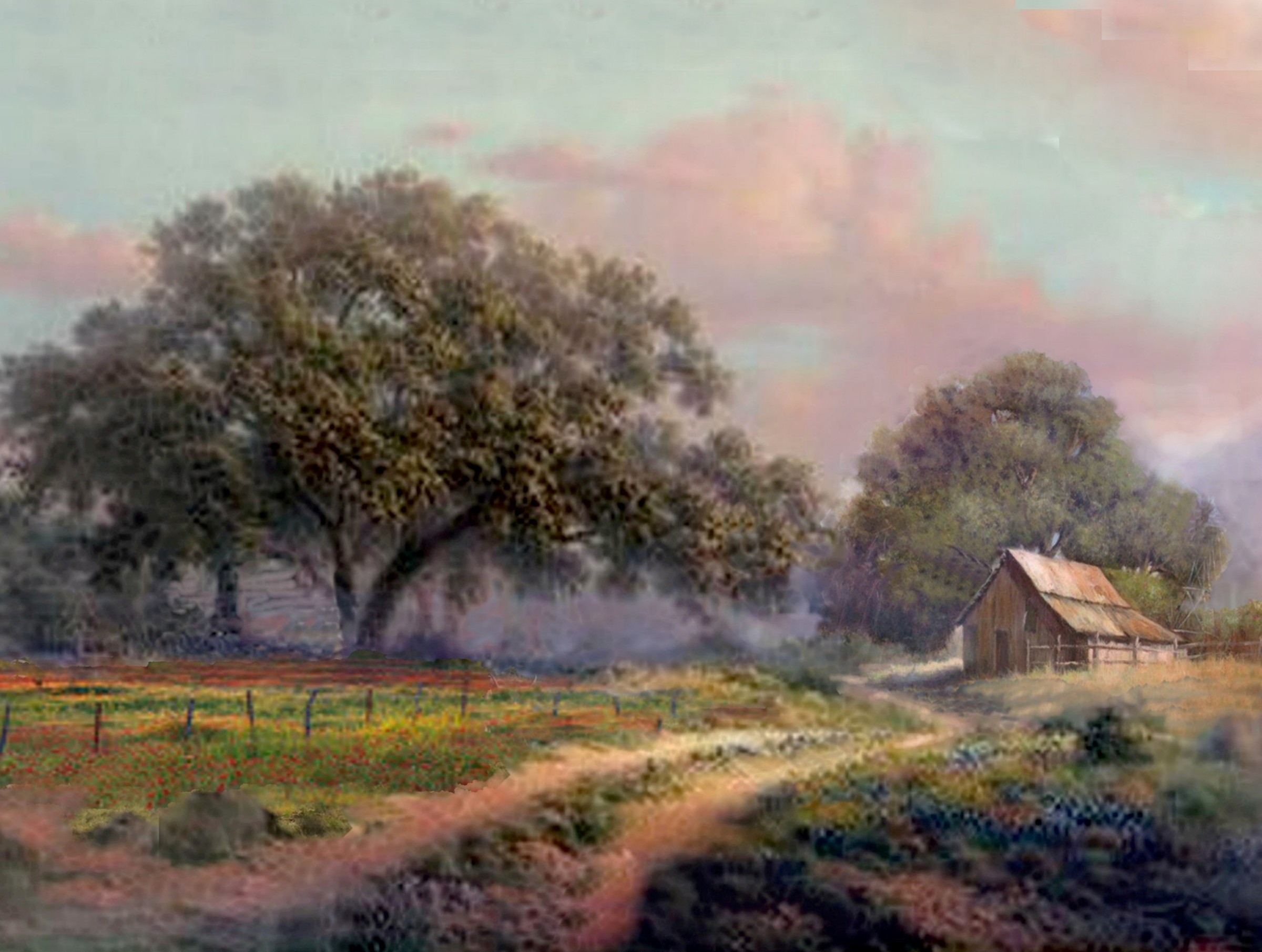 "Texas Hill Country Homestead Wildflowers," in our home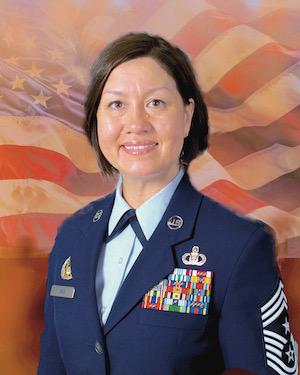 "Portrait of JoAnne S. Bass, Chief Master Sergeant of the US Air Force," in Lodge at Lackland Air Force Base, San Antonio.
When I wasn't painting, studying, preparing a lesson for my on-line Bible class, or doing a few of the routine household chores (the truth is, Phyllis insists on doing most of them, and I am grateful), I wrote and published what I trust is a unique kind of daily devotional and resource book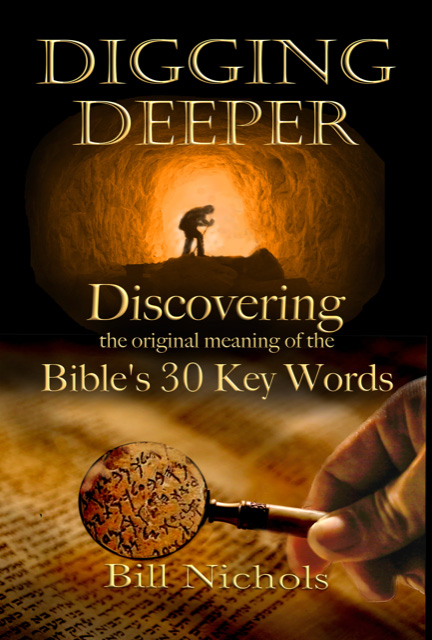 I believe Digging Deeper: Discovering the Original Meaning of the Bible's 30 Key Words, is a much-needed corrective in our contemporary understanding of some faith-foundational words and beliefs. This work gets back to the God-intended meanings of these words which have been culturally distorted through the centuries. If you would like to see the one minute video book trailer, click here.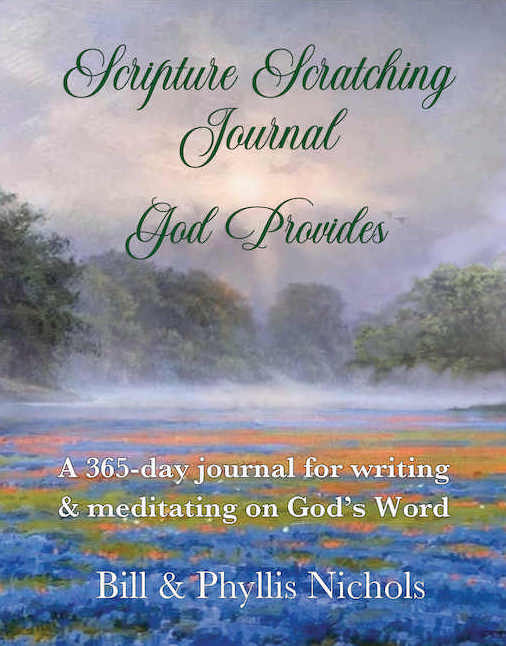 Also, this past year, Phyllis and I worked together to create and publish a daily scripture copying journal. Phyllis came up with the idea to call it a "Scripture Scratching Journal" because some (like me) say their handwriting looks more like scratching than writing, thus the phrase "scripture scratching" was born. The photos in this book/journal are from actual oil paintings I have done of these picturesque Texas Hills we enjoy every day.
To all of you who have prayed for Phyllis and me as we have walked through our somewhat dark valley these past three years, I wanted to say, "thank you." And, also, I want you to know that your prayers were answered in that we have known the Lord's presence all along the way. On this side of it all, we say with humility and gratitude what David said, "Though I walk through the valley of the shadow of death, I fear no evil, for You are with me; Your rod and Your staff, they comfort me."
Blessings, Bill